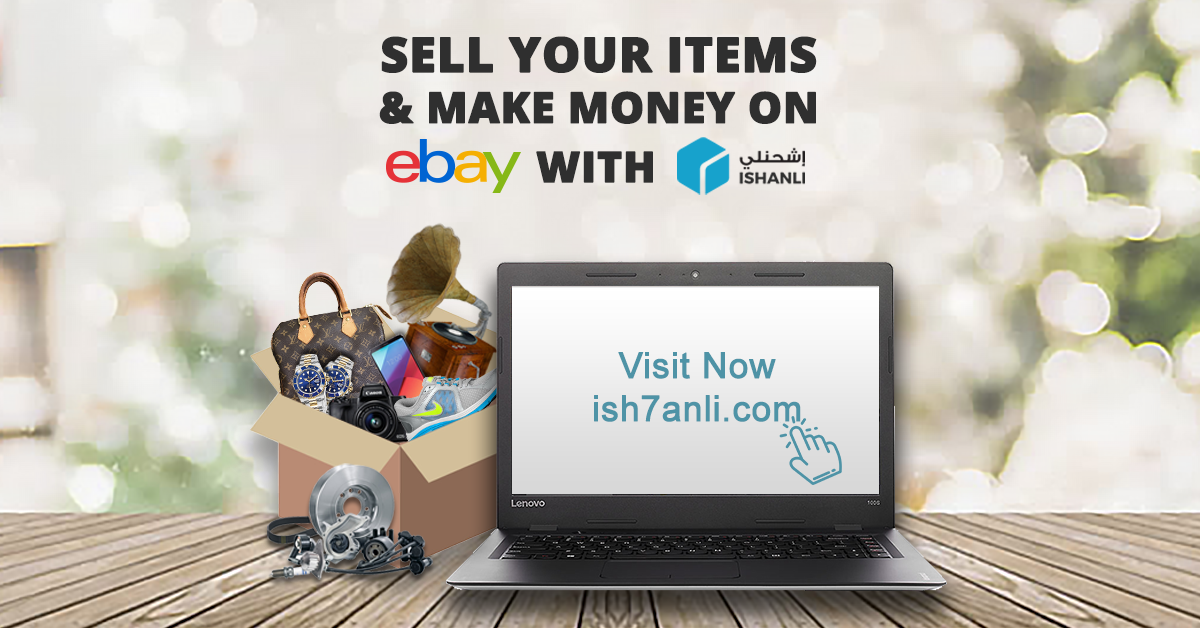 NOW INTRODUCING: Selling on Amazon & eBay with iShip!
iShip is a registered and trusted leading company in Lebanon since 2014.
Are you looking for a way to make fresh extra money?
Do you have products that are in demand?
iShip is presenting you with the chance to sell your products on Amazon & eBay! 2 of the biggest selling platforms in the world with over 300 million potential customers!
This service will allow you take your selling business to the next level and have a buyers' market like no other.
eBay & Amazon are the ultimate place for any seller to present his new or second hand items, personal or commercial, and simply just the widest range you can come across. Feel free to list 1 item up to 1000 items, we would be more than glad to assist you.
We sell items with value above

50$

only, items below 50$ are difficult to sell at the moment.
We will take care of the process for you from A to Z. We will start by doing the following:
Listing your items for Sale.
Acting as an intermediary between you (the seller) and the buyer.
Give you all the tips and tricks to make your item a hot sell on Amazon/eBay.
When your item is sold, we will ship the item to the seller and you will get paid within 2 weeks of the sale date in Cash USD!
Originally, iShip sarl is a shipping & trading company specialized in e-commerce, active and trusted in Lebanon since 2014, your items are in safe hands. Ish7anli.com is our marketplace, a subsidiary of iShip.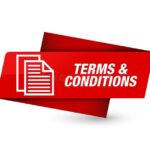 TERMS:
As a seller, you need to know a few things:
We will not ask for your items until they are sold, so they will remain in your possession until a sale has been made. We are only listing them online, so there is no commitment.
We pay you back in cash or by wire transfer from outside Lebanon (fresh).
Original products only, no fake items whatsoever.
Be transparent and accurate as much as possible in regards to your items. By describing their status: used / new / open box / refurbished / tested / inspected / not working / etc…
Submit high res clear pictures along history of the item, and any further information to help it sell well.
Our minimum selling price 50$, we cannot sell items below 50.
If you sell the item yourself outside eBay or Amazon, inform us immediately so we remove it.
FEES:
In regards to fees, they represent 25 to 30% of the item value.
eBay, Amazon, PayPal and the banks charge a percentage on the sale. For example, if you are selling your item for 200$, after deducting the fees, you will earn 150$.
Fees depends on some factors: category of your product and the shipping cost.
Tip: When you evaluate your item to know its selling price, start by searching on eBay or Amazon for similar products, you will see how much other sellers are selling it, and choose the best price, i.e. not too expensive nor too cheap.
Keep in mind the buyer will also pay for the shipping to his location, an average of 20$ per Kgs. So, if your item is worth 200$ and 1 KGs weight, the buyer will pay 200 + 20.
What can you sell?
Commercial products and personal products, such as:  Collectibles, coins, bank notes, toys, vintage items, electronics, phones, all types of tools, industrial or technical, spare parts, books, paintings, art, personalized products, fashion…
Looking into your storage room to see what could be sold, and search on Amazon/eBay if someone else is selling it, you will know if it is worth.
Not recommend to sell: heavy items like a bed, as its shipping cost is over expensive, unless it's a piece of art that is worth a lot.
Illegal Items
Tobacco
Antiques with no trusted origins
Arms/Weapons
 Items That Need Pre-Approval:
Food/Beverages/Spices/Herbs
Batteries and Dangerous Items
Cosmetics
Chemicals
Liquids
Medical Equipment
Some of these items might need commercial origin, commercial documents, special labeling requirements, and special packaging demands. We can ship on case by case, and will surely advise you with the necessary.
eBay and Amazon protects the buyers and demands that you accept returns and refunds. The buyer has the right to return the item if it is not as described, not original, not working, or did not arrive.
The return period is usually 30 days. The buyer will pay for the return. In this case, you will be offering the buyer a replacement, or refund his payment.
You can refuse returns, but it will decrease your chances of selling.
To avoid returns, you need to be as accurate as possible when displaying and describing your items, and of course double pack your items properly for safe transport.
In case we sell a fake product or not as described, we don't get paid.
N.B: Our fees dont include: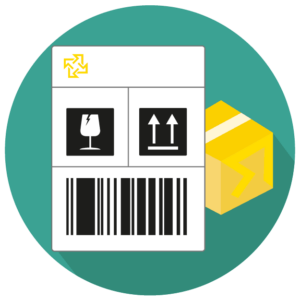 Added Services:
LOCAL PICKUP: We can pick up the product anywhere in Lebanon at 5 or 7 dollar depending on your location. (Subject to increase if item is above 15 kg and based on dimensions). Please note you can drop it off at our Beirut office.
PACKING: Your products must be packed extremely well to avoid any unnecessary damages. It will travel the globe before reaching its destination, so this is crucial. In case the item arrived damaged, we don't get paid. Double packing is preferable, bubble wrapping is needed for glass,fragile and valuable items. We can assist in packing your items at a low cost added fee.
LABELING: if you have a consistent number of exports, a small added cost for labeling your boxes for shipping will be included.
INSURANCE: insurance is an added service that will depend on the price and type of item being sold (ex. laptops v/s Rolex watch)
MARKETING: For an extra cost, we will promote and list your items on main pages of eBay/Amazon and increase your products' exposure to the buyers, so that your items sell fast.
Once you are ready to list your product, we will need
Your name and contact details
Pictures of the item(s)
Details & of the item(s)
Estimated selling price of the item(s)
Approximate weight and dimensions
Details about yourself and your business, if you are a trader
Feel free to contact us with your questions and product information!
Yours Truly,
iShip